Ads: Collectables
Listed below are Collectables items for you to car boot sale online here that you will find available in Wolverhampton.
If you cannot find the Collectables items that you are looking for in Wolverhampton you can add your wanted item to let sellers contact you if they have any Collectables items available for you. You can keep your contact information confidential. Enter only an email address in your car boot sale ad to receive offers into your account on our system. We will remind you automatically when new offers arrive for you.
To offer your items for sale on this online car boot sale in Wolverhampton simply click Post free ads for Collectables link below or the button Post free ad in top right corner of this page. It is fast, easy and free to post an ad in 2lazy2boot. It will take you just few minutes to have the ad seen on our listings. You can then edit your ads any time by clicking "Member area" button on top right corner of this page.

Results found: 7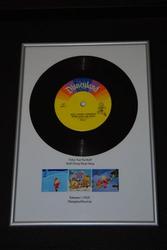 Framed 7" Vinyl Single
03-07-2011 16:38
Price: 7.99 GBP £
Please choose from list below. Email for full list. Adrian Baker Sherry Alberto Y Lost Trios Paranoias Juan Lopez Altered Images I Could Be Happy Andy Gibb (Our Love) Don't Throw It All Away Adam And The Ants Stand And Deliver Adam And The Ants Kings Of The Wild Frontier Adam And The Ants Kings Of The Wild Frontier Adam And The Ants Ant Rap Bad Manners Got No Brains Bardo One Step Further B A Robertson Bang Bang B A Robertson Bang Bang The Barron Knights Buffalo Bill's Last Scratch Barry Manilow Lonely Together Bellamy Brothers If I Said You Had A Big Country Fields Of Fire Billy Joel My Life Billy Joel Uptown Girl Blondie The Tide Is High Blondie Picture This Blondie Picture This Blondie Hanging On The Telephone Bonnie Tyler Total Eclipse Of The Heart Boney M Painter Man Brotherhood Of Man Save Your Kisses For Me Bryan Ferry Sign Of The Times Bucks Fizz Now Those Days Are Gone Bucks Fizz Piece Of The Action Bucks Fizz Now Those Days Are Gone Promotion EP Burger King & Coca Cola Driver 67 Car 67 Carl Douglas Kung Fu Fighting Champaign How 'Bout Us Charlene I've Never Been To Me Chicago Hard To Say I'm Sorry Child It's Only Make Believe City Boy 5705 Clannad I See Red Cliff Richard Daddy's Home Co-Co Bad Old Days Cher Bang Bang (my baby shot me down) Connie Francis Souvenir D'Italie David Cassidy Cherish David Dundas Another Funny Honeymoon David Essex Oh What A Circus David Essex Coming Home David Essex Hold Me Close David Essex A Winter's Tale David Soul Don't Give Up On Us Darts Get It Darts Let's Hang On Deep Purple New Live & Rare EP : Vol 3 Depeche Mode See You Dexys Midnight Runners Jackie Wilson Said Dexys Midnight Runners The Celtic soul Brothers Dexy's Midnight Runners Let's Get This Straight Diana Ross & Lionel Richie Endless Love Dionne Warwick Heartbreaker Dr Hook If Not You Dr Hook Better Love Next Time Dollar Mirror Mirror (Mon Amour) Dollar Takin' A Chance On You Dollar I Wanna Hold Your Hand Dollar Give Me Back My Heart Dollar Who Were You With In The Moonlight Dollar Shooting Star Dollar Love's Gotta Hold On Me Donny & Marie Osmond I'm Leaving It All Up To You Duran Duran Is There Something I Should Know ? Eddy Grant I Don't Wanna Dance Edwin Starr Contact Electric Light Orchestra Don't Bring Me Down Electric Light Orchestra Rock 'n' Roll Is King Electric Light Orchestra Wild West Hero Electric Light Orchestra ELO EP Electric Light Orchestra Confusion/Last Train Electric Light Orchestra Hold On Tight Engelbert Humperdinck Release Me Engelbert Humperdinck Another Time Another Place Faron Young It's Four In The Morning Fat Boys And The Beach Boys Wipeout Foreigner Waiting For A Girl Like You The Four Tops Don't Walk Away Fat Larry's Band Zoom Fleetwood Mac Tusk Abigail Mead and Nigel Goulding Full Metal Jacket Frankie Valley Grease Gary Glitter Always Yours Goombay Dance Band Seven Tears Graham Bonnet Night Games John Holt Help Me Make It Through The Night Haircut One Hundred Fantastic Day Honey Bane Baby Love Ian Dury& The Blockheads Hit Me With Your Rhythm Stick Ian Dury& The Blockheads What A Waste Ian Dury& The Blockheads Reasons To Be Cheerful Part 3 Irene Cara Fame John Denver Annie's Song Jilted John Jilted John Jeff Beck Hi Ho Silver Lining The Jesus And Mary Chain Far Gone And Out JoBoxers Boxerbeat Joan Jett I Love Rock 'N Roll Jona Lewie Stop The Cavalry Johnny Mathis When A Child Is Born KC And The Sunshine Band Please Don't Go Kevin Keegan Head Over Heels In Love Kenny Rogers Lucille Kenny Fancy Pants Karel Fialka Hey Mathew Kelly Marie Feels Like I'm In Love Kingmaker The Killjoy Was Here EP Kiss 2000 Man Kool And The Gang Jones Vs Jones The Korgis If I Had You Lionel Richie Hello Lena Zavaroni Ma' He's Making Eyes At Me Leif Garrett I Was Made For Dancin' Leif Garrett I Was Made For Dancin' Leif Garrett I Wanna Share A Dream With You Leif Garrett I Was Looking For Someone To Love Leif Garrett Feel The Need Leo Sayer More Than I Can Say Lulu The Man Who Sold The World Marshall Hain Dancing In The City Mr Big Romeo Mud Show Me You're A Woman Mud Lonely This Christmas Nicole A Little Peace Our Kid You Just Might See Me Cry Ottawan D.
Item offered for sale: Music memorabilia
in
United Kingdom, Wolverhampton
...
View detailed
...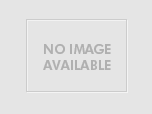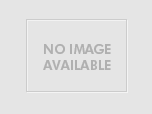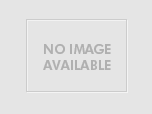 Results found: 7
Well here you go. Good luck with your on line car boot sale in Wolverhampton. We hope you have some success and find buyers/sellers that you are looking for in Collectables .
Don' t forget to comment any successes in selling your Collectables items in Wolverhampton to our valuation window and report forum!
We are sure you will find many people in Wolverhampton looking for your Collectables.